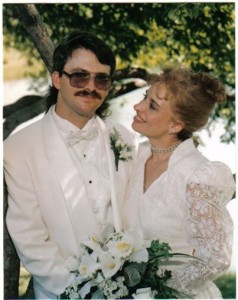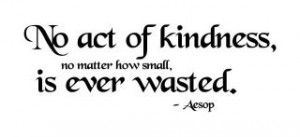 Hi Folks,
Sit back and stay awhile. This section of my website is devoted to my inspirational ideas of the day. Here I will let you know about books that I am reading, positive affirmations, poetry, and all kinds of helpful, inspiring, and enlightening topics. Come back often and check out what's new! Most of all, may my work continue to touch your heart and help you to have a wonderful day.
Angel Blessings,
~Michelle~
Enlightenment means "In Light In Me and Thee" = The Light Within Us All!
Jupiter in Scorpio October 10th 2017 – November 8th 2018 brings the great quote below to mind:
"Watch your thoughts, for they become words;
Watch your words, for they become actions;
Watch your actions, for they become character;
Watch your character, for it becomes your destiny."
"To experience negativity in this lifetime is expected. However, do not allow negative energy, or people, to take over your positive thoughts. Life is full of beauty and love. It is up to you to 'choose' to see the good in it. Turn over your fears, depression, regrets, resentments, and sadness to God. It is an easy thing to do. You can rid yourself of these feelings, and people, that hold you back from living your life to the fullest. You simply need to have Faith that it can and will be done. Ask for help in clearing the fear, believing I can do so, and it will be done quickly and with great Love." ~Archangel Michael
As I breathe in, I am in this moment feeling renewed with healing energy. As I breathe out, I am in this moment. All stress and inner tension dissolves into inner peace and tranquility. ∞
"Great Spirits have often encountered violent opposition from weak minds." ~ Albert Einstein
"Your imagination is your preview of life's coming attractions." ~ Albert Einstein
*Thousands of candles can be lit from a single candle and the life of the candle will not be shortened. Happiness never decreases by being shared.

Look back and thank God. Look forward and trust God. Look within and find God! God closes doors no man can open and God opens doors no man can close.
"An individual has not started living until he can rise above the narrow confines of individualistic concerns to the broader concerns of humanity."    Martin Luther King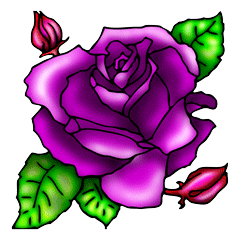 "When you come to the edge of all the light that you know…and you are about to set off into the darkness of the unknown, Faith is knowing that one of two things will happen; there will be something solid to stand on or we will be taught to fly!" ~ Anon

*** Are you thinking of becoming a writer? What…you don't think you have a story to tell? Your life experiences are important. Start writing in your personal journal and before you know it the story of your life will unfold right before your eyes! And, what a bestseller it will be! ~ Your life is your personal adventure. Enjoy it to the fullest and share your experiences with others!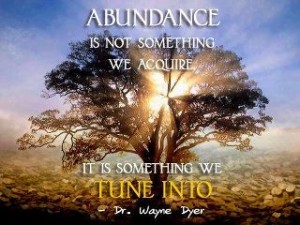 Life is short. Break the rules. Forgive quickly. Kiss slowly. Love truly. Laugh uncontrollably. Never regret anything that made you smile.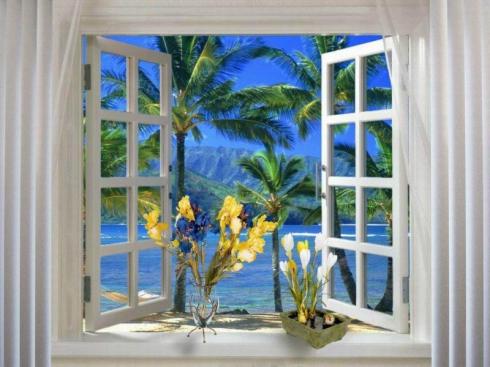 With the state of the world wide economy being in such dire straights and everyone trying so hard to stay in the positive light, I thought it would be fun to add some laughter to my website. The following thoughts about life should bring a smile to your face. Read on and enjoy!
"Our life's journey is an ever unfolding work of art that tells the story of where we have been and with whom we have traveled." ~ Iyanla Van Zant
It's time to stimulate your sense of humor…read on and have fun! ~ Michelle
Everyone has a photographic memory. Some, like me, just don't have any film.
I always know…God won't give me more than I can handle. There are times I just wish He didn't trust me quite so much.
Dogs have owners ~ Cats have stuff.
By the time you can make ends meet, they move the ends.
Experience is a wonderful thing. It enables you to recognize a mistake when you make it again.
Junk is something you've kept for years and throw away three weeks before you need it.
Remember…Once you get over the hill, you'll begin to pick up speed.
Well, that was something to think about now wasn't it? Keep smiling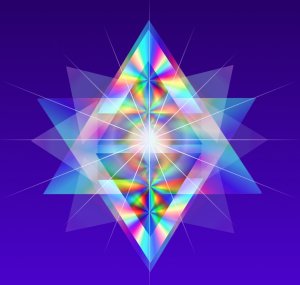 A BODHISATTVA – is a dedicated practitioner who seeks to attain enlightenment for the upliftment of all sentient life, one who consciously acts for the benefit of others as an essential part of pursuing one's own enlightenment. ~
L.O.V.E =Living Only Vibrant Energy
D.E.A.T.H = Departing Earth -AccepTing Heaven
Now that's something to think about because those two things – Love and Death are the two hardest words for people to accept and understand about life. If you understand the meanings above – please pass them forward to those you know can use this understanding too. There is nothing to fear about Love and nothing to fear about Death either. For those of you who are already spiritually evolved – Death would certainly be – Departing Earth – ATtaining Heaven.  For those who are not sure – it would be just a matter of – Departing Earth and AccepTing Heaven…and with how truly beautiful Heaven is…who wouldn't accept a beautiful spiritual vacation away from the heavy energy and responsiblities of Earth?  Pass it forward my friends and help me to enlighten this world!
Live for today and not for tomorrow. You can ponder over what tomorrow will bring and make plans, but write them down and spend every moment you can in the NOW of life. This moment, this very moment, is the reality of your life. Don't waste it dwelling over the past, or what tomorrow will bring…LIVE IN THE NOW MOMENT. Enjoy yourself NOW! Be joyful and happy RIGHT NOW! For this positive energy will bring more joyful moments in the times to come. If you are having a problem getting out of the past, or looking happily forward to your future…give me a call! It's time for you to get some insight into your life and bring more inner-peace into your body, mind, and soul. I am at your service! ~You can bring love, light, peace, prosperity and happiness into your life today!
"Dream as if you'll live forever, live as if you'll die today."
Cherish each moment to the fullest!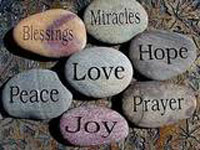 The Light Of A New Beginning
As time goes by we can lock ourselves away

Close our hearts and souls

Build big walls to keep us safe.

Not for happiness,

just to live life as we know it.

Then one day a wind blows softly

Opening a window that was nailed shut.

A streak of light comes shining through

Showing another side of you.

Not wanting to change

But tired of the way things are

You step gingerly into the light

Testing the waters

An overpowering surge of faith

Replaces hopelessness.

Not sure which way to turn

Lost in the mixture of feelings

A soft hand takes yours

A gentle voice with encouraging words.

This is your moment to choose.

You go into the light

And a new hope is born.

Gathering strength from a source unknown.

Letting the walls crumble around you

Seeing yourself for the first time

As the person you were meant to be.

Overwhelmed by the weight taken off of you.

Tears falling on your cheek

Saying good-bye to the chains that held you back

As new strength surges through you

Happiness filling your heart.

I watch this transition take place in you

And say, "Here is the person I have always seen

This is the beginning of your journey.

Never forget the past

It has brought you to where you are now."

When you feel a gentle breeze blowing

And a soft hand leading~

Open your eyes and follow your Angel into the Light.

Move forward with your life and have faith

that she will always be with you.

I was thinking about the well known serenity prayer and was inspired to write another prayer like it, and yet, unlike it, because, it's a bit more realistic and empowering. Read on and I hope that you enjoy my prayer/poem on how to handle change.

Lord, give me the wisdom to understand change, the strength, intelligence, and perseverance to change what I can. And when I come across a situation I cannot change, let me have the insight to know you have a better plan and give me the faith to believe in your wisdom. ~ Amen




Donkey Story

One day, a farmer's donkey fell down into the well.  The animal cried piteously for hours as the farmer tried to figure out what to do.  Finally he decided the animal was old and the well needed to be covered up anyway and it just wasn't worth it to retrieve the donkey.  So, he decided to bury the donkey.  He invited all his neighbos to come over and help him.  They all grabbed a shovel and began to shovel dirt into the well.  At first, the donkey realized what was happening and cried horribly, then slowly he quieted down till nothing more was heard.

A few shovels later, the farmer finally looked down the well and was astonished at what he saw.  With every shovel of dirt that hit his back, the donkey was doing something amazing.  He would shake it off and take a step up.

As the farmer's neighbors continued to shovel dirt on top of the animal, he would shake it off and take a step up.  Pretty soon, everyone was amazed as the donkey stepped up over the edge of the wall and trotted off!

Lesson: Life is going to shovel dirt on you, all kinds of dirt.  The trick to getting out of the well is to shake it off and take a step up.  Each of our troubles is a stepping stone.  We can get out of the deepest wells by not stopping, never giving up, shaking it off, and taking a step up!

Remember the 5 simple rules to being happy!

1. Free your heart from hatred

2. Free your mind from worries

3. Live simply

4. Give more

5. Expect less

Now back to the donkey –

He later came back and kicked the crap out of the farmer that tried to bury him!

Moral of the story:

When you try to cover your ass, it will always come back to get even with you!

And ohhhh such is karma!  Don't let things get you down because there is never a situation that you can't find either a moral to the story, a lesson to be learned, or a way that you can find the sense of humor behind it!

Personal Affirmations

The Heart: I engage in each activity from the heart.  I live from the heart, embracing all in the spirit of compassion  I am the heart of God.

Celebration: I celebrate this moment as joy, peace and prosperity.  My life reveals the joy of God in all that I do.  My life is the celebration of pure Spirit having its way in me, through me and as me.

Clarity: I know that when I become still and listen, I become clear on what the next step is in all that I do.  I experience clarity throughout my day.  I live in the clarity of God.

My Journey: I am always divinely guided and directed as I travel my spiritual path.  As I make my way on this journey, I know that all is well.  My journey is sacred and perfect just as it is.

Wherever you find yourself in life, at some point in time you made an appointment to be there. ~ Les Brown

Chakra Healing Meditation and Prayer

The Lord is my Shepherd; I shall not want (Root Chakra)

He maketh me to lie down in green pastures: (Sacral Chakra)

He leadeth me beside the still waters. He restoreth my Soul: (Solar Plexus)

He leadeth me in the paths of righteousness for His name sake. (Heart Chakra)

Yea, though I walk through the valley of the shadow of death, I will fear no evil: For thou art with me; Thy rod and thy staff they comfort me. (Throat Chakra)

Thou preparest a table before me in the presence of mine enemies; (Crown Chakra)

Thou annointest my head with oil; My cup runneth over. (Brow Chakra)

Surely goodness and mercy shall follow me all the days of my life, and I will dwell in the House of the Lord forever.