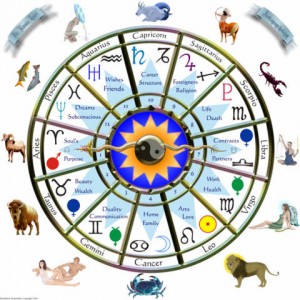 "AstroWheel created by Madeline Rosenstein"

Welcome to:
Audio clip: Adobe Flash Player (version 9 or above) is required to play this audio clip. Download the latest version here. You also need to have JavaScript enabled in your browser.
*click here and enjoy the beautiful music by my talented friend Reid Peterson (if you are seeing this on your cell phone, or tablet, you may not see this option. It's easier to click on the music tab and hear this beautiful music by using your PC or Mac computer.) Enjoy!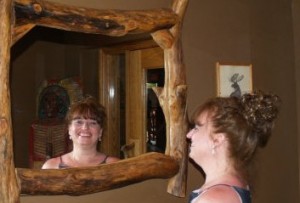 ** Special Note: This is a Good Karma website dedicated to everyone who wants to make their own lives more positive and shine loving light onto others along the way.  Starting now, you can choose to help support this website with a small $12.00 per year special Membership donation. If you desire to become an official supportive member just click on this link: "Michelle's Circle of Friends" to read all about it. Your appreciation of the work I do and your loving support is greatly appreciated. Many wonderful blessings always ~ Michelle
Now -Sit back and relax ~everything happens for a reason and you are right where you are meant to be. I've created this site just for you…so come on… sit back/relax completely – ahhh, there you go, you deserve it, browse around and I hope that you stay for a little while. I hope that you will find the enlightenment and insights that you are looking for. May the Holy Spirit touch your heart and bring you inner-peace, serenity, and inspiration.
At this site you can read your horoscopes, my new Astro weekly report, find out more about your sun sign and the sun signs of the people that you care about and so much more! You can learn about my personal services for you and even get in touch with me so that you can get your own personal and in-depth reading. You can also leave me your own personal comments. You will find the comment sections at the bottom of most pages.  I LOVE hearing from you, so please go ahead and leave me your comments. Just click on the area where you see 'comment' be creative and fill out the form. It won't immediately be posted, unless you've left me a prior comment before, but I will receive it in my e-mail where I will accept it and then it will be published on the site in the specific section here you posted it. I totally appreciate and love reading your comments so come back often and keep them coming!

Make sure that you also visit my my testimonial page, The World Peace Program page, and my Lightworkers page of wonderfully talented/spiritual/healing people that I highly recommend for you. There is much to see here and much to do. It's my wish that you will feel lighter and more joyful once you take some time for yourself and soak up some of the enlightenment and love that I've put into this very special website.
I really hope that you will really enjoy our beautiful Astrology website. Pass on the word and let all of your family and friends know where they can find the most accurately intuitive and spiritually enlightening personal astrology information on the web. Enjoy your stay here and I hope that you will come back again and again! Feel free to drop me an e-mail at michelle@astroenlightenment.com and give me your ideas and suggestions…I  would love to hear from you.
~May Love, Light, Peace, Joy, Happiness, Good Health, and Great Prosperity abundantly flow into your life now and always! Angel Blessings~ Michelle ~
Your Weekly and Monthly Horoscopes
| | | | |
| --- | --- | --- | --- |
| | : Cardinal / Fire Sign | | : Cardinal / Air Sign |
| | : Fixed / Earth Sign | | : Fixed / Water Sign |
| | : Mutable / Air Sign | | : Mutable / Fire Sign |
| | : Cardinal / Water Sign | | : Cardinal / Earth Sign |
| | : Fixed / Fire Sign | | : Fixed / Air Sign |
| | : Mutable / Earth Sign | | : Mutable / Water Sign |

* If you know your rising sign and your moon sign make sure that you read the messages for those signs as well. If you don't know your rising sign or your moon sign, contact me with your birth date, time of birth, and location where you were born and I will let you know what these signs are for you. You can contact me either by calling me at: (734) 753-4724, or by e-mailing me at: michelle@astroenlightenment.com
Disclaimer: This website is for entertainment and enlightenment purposes only. Any information given is the sole responsibilities of my readers to use your God given free will to choose what is always best for you. My work is copyrighted and cannot be used for other publications or profit without written consent. You may print out copies of my work for personal use or to freely share with your family and friends. It is my hope that I can help to positively inspire you to live a healthier and more joyful life for yourself and all those around you.
Important Note: While we all agree Michelle is a super star, she is also a human being – she will make every attempt to deliver content at the same time each week, usually by Wednesday evening ET time, however in the event of illness due to health issues, private sessions, or family obligations, she may release new content at a later date. You can choose to Like her Facebook page where she will let you know when her new content is published from that page if you desire to be informed. We appreciate your understanding. ~ The Astro Enlightenment Team