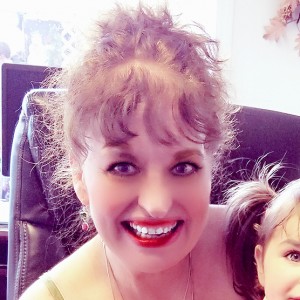 Evolutionary Astrologer/Intuitive Spiritual Counselor/Medium/Life Coach/Reiki Master/Author/Mother to 5 and Nana to 6 beautiful grandchildren her family always comes first in her life!
Michelle Anne Cox-Lomas PhD (Aka…AstroNana!)
Highly Sensitive and Intuitive since birth, Michelle has decided to use her gifts to help people overcome the obstacles of life and become more aware of their chosen paths. When we are attuned with our chosen paths life becomes easier, more joyful, healthier and full of passion.
Michelle has been a Professional Evolutionary Astrologer/ Intuitive Spiritual Counselor/Life Coach and Healing Reiki Master for more than 3 decades. She feels that the planetary vibrations are God's way of speaking to us and positively guiding us for the cycles and seasons of our lives. Through astrology you can learn to make the right choices, at the right times in your life, and maybe even avoid taking some wrong turns that may leave you frustrated. As much as Michelle loves astrology and all it can show us, this is just one of the tools that Michelle is very familiar with. Through the Tarot,  Runes, and Numerology she can also see into the past and the future. Michelle is able to connect with the Angels, Guides, and other familiars that surround us and help us through our daily lives. She is also a Teacher, Lecturer, Writer, Author, Freelance Book Reviewer and Editor, Grief Counselor and Creative Art Group Coordinator who works with Hospice Patients and their families. Also a Reiki Master she knows how to transmute negative energy into healing positive energy and to put the Ease back into our energy systems – Body, Mind, Emotions and Spirit! Michelle is also a certified Life Coach who can help you to overcome your personal challenges and lead you on the right path towards achieving personal success! Among all that she does, her all time favorite thing is doing personal sessions for great people like YOU. Michelle has worked with a great group of people on a variety of radio stations and is probably best known for her work on WNIC 100.3 FM from 1994 – 2002. She works with a variety of publishing houses, and self published Authors, reading their great books and writing reviews so that you will know which books are the best on the market.
Michelle is also the biological Mother to 5 children of her own and a magically fun Nana to 6 beautiful grandchildren. Her experiences in raising children and creating loving and healing relationships is her expertise! She is always willing to share her personal stories about how she has been able to do this so that you too can understand how to handle your own family responsibilities with more balance and joy!
If you desire to learn how to be more intuitively tuned into your Divine Soul's Self-Expression so that you can live more peacefully and harmoniously within your human existence then you will most definitely want to take advantage of one, or many more, of Michelle's personal services.
You can learn more about her private services and reasonable fees by looking at the left side menu here on her website. Each special service has it's own unique page so that you can understand, in depth, what each specialty service is and choose which one is right for you.
Michelle has many international clients all around the world. It's incredible how this website has grown over the years, reaching over 700,000+ readers from over 149 different countries on a weekly basis. Each individual is very important to her. She loves to receive e-mails from her readers, so feel free to send her a private e-mail at: michelle@astroenlightenment.com. She would be very happy to hear from you! Any comments or suggestions regarding our website are always welcome!