Making Blankets for Charity!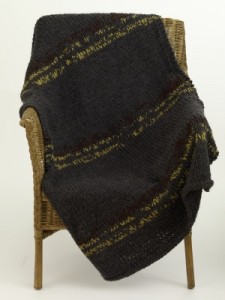 I am a Volunteer for "Heart to Heart" Hospice Health Care!
Hi Friends!
I am totally in love with making blankets for hospice patients. I have been doing this great work since May 2002. Myself, along with a few other very special creative ladies, have handmade over 3500 beautiful crocheted and knitted blankets that have been handed out to our special hospice patients. Once a loved one passes on, their families keep the blankets as a loving reminder of the one that they love so much that has moved on into the heavenly dimension. Their joy is my joy and I will continue to make these handmade blankets as long as I am still on this Earth plane. You too can help me with this wonderful cause in a variety of ways. Every little bit helps us to keep on helping others along the way.
If anyone has any extra yarn, or yarn scraps that you would like to donate, or any other blanket making supplies, or if you know how to crochet or knit yourself feel free to make some special blankets and send them our way…we would love for you to be a special part of our "Making Blankets for Charity" organization. Feel free to call me at (734) 753-4724 or email me at michelle@astroenlightenment.com and I'll send you my personal address where you can send your scrap yarn and/or financial donations to. All donations are gratefully appreciated! Once again…Thank YOU for helping us to help these important people make a happier personal transition into the Heavenly plane. Allowing them to feel warm and cared for is very important. Being able to leave a beautiful blanket behind for their families and loved ones to wrap themselves in, for a BIG spiritual HUG, that becomes a treasured family heirloom for them is at the heart of why I do this important work. For everyone involved these blankets are a blessing!
God Bless YOU for your support!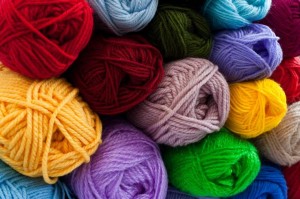 My Favorite Lightworkers – Highly recommended by me!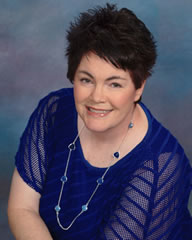 Hello!!!  My name is Kristin Joy.  I offer spiritual guidance and development for those ready to explore and see the world and themselves in a new way. There truly is more to life than what we physically see, hear or experience.  I enjoy the one on one time with clients to assist them in their daily lives, to help them feel more empowered, by eventually empowering themselves.  We are all unique. What works for one person, may or may not for another.  I utilize my spiritual and psychic, gifts and talents, along with life experiences to make it as individual a session as is the client.  To give you some tools and techniques that may provide a little assistance in finding the answers to your most pressing questions or concerns. One example is by learning how to hear that still small voice within.  Doing so will greatly help you, help yourself and enjoy more clarity than ever before.  It just takes a little time, patience and effort on your part, but together, along with a little divine assistance, we can co-create a most amazing adventure.
Please email me or check out my website for more information.
__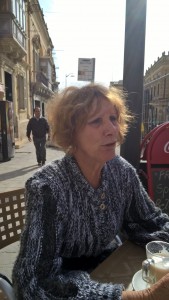 Kay Booth
Kay Booth is a gifted Healer and an amazing psychic tarot reader. When she was in the UK she worked for Derek Acora (from Most Haunted a famous program in England) as a psychic adviser doing readings over the phone. She discovered she had the gift of healing, for both humans and animals, over 20 years ago. She lives in Gozo, a true paradise on Earth, which is a beautiful island just off the coast of Malta. I've personally had a psychic tarot session with her. She's truly an amazing intuitive reader indeed! Vibrantly compassionate and a wonderful communicator! Her Spirit Guide helps her to give very accurate and positive information for all of her international clients. I enjoyed the session I had with her very much. If you desire a special Skype session from Kay, so that you can understand more about your spiritual alignment and the path of your future, her fee is only $55.00 USA (45 Euros). Sessions last aproximately 1 hour. Payment is accepted through PayPal. Before making your payment please email her with a request for a reading at: kaybooth004@gmail.com (When contacting Kay please let her know that Michelle recommended her to you).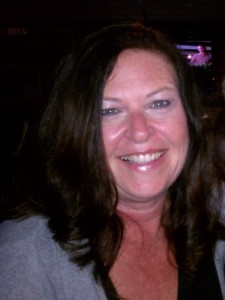 Hi everyone! I am Susan, a psychic medium specializing in "Heart Healing".  God has given me the amazing gift of providing clarity, guidance, healing and hope for some of the difficult journeys of your life. I use tarot cards to open the doors for Spirit to guide me to your most urgent needs and desires. These may be related to loss, love, health, finances or career. God has given me the unique ability to open up the sad and confusing areas of your life with compassion, understanding, love and laughter. You can easily get in touch with me at: readingsbysusanlynn@yahoo.com for more information. Feel free to connect with me anytime. I'd love to hear from you!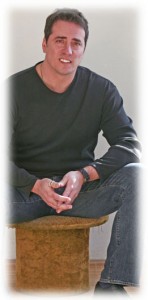 Jim Kupczyk- Energy Worker/Healer
Jim has been called "a bridge to spirituality" due to his "all-American" persona which brings ease to the many who are foreign and uncomfortable with the concepts of metaphysics, principals of quantum physics and workings of Energy Medicine.
Jim Kupczyk accepts with every fiber of his being that anything is possible. His mind has been conditioned since an early age to believe that any ailment is curable. "The infinite intelligence of our body and its ability to heal itself is amazing!" He is fascinated with energy and its function in the healing process. The results he has experienced so far with energy healing fuel his passion for more knowledge and continued endless possibilities. Jim has always enjoyed helping others and through a number of defining moments in his life is excited to be passionately, with unequivocal integrity, helping well over 900 clients heal/balance/clarify their lives.
Jim is certified in Quantum Touch and currently uses this method in combination with Tong Ren, Qigong and Reflexology to effectively remove energy imbalances. He is a student of Energy Medicine who constantly researches and practices many modalities depending on the particular clients needs. Jim is also a member of the AHHA (American Holistic Health Association).
Jim Kupczyk has many special healing services that he specializes in, such as: Quanta Sports, Hands On, and Distance Healing. You can read his many personal testimonials at his website listed below.
He has also created the most beautiful Reiki Healing Tshirts that I have ever had the privilege of trying and wearing myself. These special energy infused shirts have helped me personally to feel more balanced, happier, and energized. Some of the personal re-occuring ailments I've had – such as bouts of anxiety, insomnia, and bronchitis seem to have completely vanished since wearing his special shirts. It has been professionally documented that his special shirts can balance a person's energy field (aura) in just a matter of minutes. Through the use of Kirlian Photography you can actually see the difference. I know that I personally feel so much better and sleep so much better since receiving my special energy shirts from Jim.
You can read all of his personal testimonials, from people all around the world, and he has sooo many, regarding his Energy Tshirts and his personal services at: www.jk-energyhealing.com
If you would like to know more about his services you can e-mail him directly at: Jim@jk-energyhealing.com – tell him Michelle sent you!
I Highly Recommend Jim to anyone who wants to feel better in every way!
Thanks Jim!
—
Annmarie Martin – Reiki Instructor/Practitioner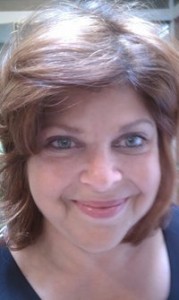 Reiki…Nourishment for the Soul – Annmarie Martin is an instructor/practitioner of Reiki and spiritual development. "I was attuned to the heavenly energy of Reiki in 1997 and completed the Instructor level in 1998. Being frustrated with the materials available that taught Reiki, I wrote my own book that includes a more basic knowledge of energy, how it works and scientific studies that prove how energy healing through the hands works. The method by which a healer heals is actually very simple. The positive life force energy is channeled through the healer much like radio waves through the Universe. These healing frequencies change the vibration of the body, organs, and energy field back to where it is meant to be…healthy and free of dis-ease. I remain true to traditional techniques of Reiki as taught by it's founder Mikao Usui.
Along with teaching you how to keep your own four bodies (mental, emotional, spiritual, and physical) happy, healthy, in balance and whole, I also teach healing techniques for use on animals. I believe EVERYONE should have an understanding of how to keep healthy and in balance for themselves and their families. We seek the knowledge to stay fit physically and sometimes neglect the other three aspects of ourselves that keep us functioning in perfect balance as was meant to be! If your body manifests physical dis-ease then you can be sure there is something out of balance. Reiki works on cause rather than symptoms along with traditional medicine.
My journey to this place of healing with love and humility has been long coming. I was prepared by experiencing many traumas in my life, which I now count as blessings towards my spiritual development. Without them I would not be who I am today! I have faith that healing can occur, even in the most severe cases that seem unshakable. I am also very intuitive. During most healing sessions, your angels, or loved ones on the other side, will relay messages to me. These are usually pertinent to whatever may be going on with the person having Reiki done at that time.
I have witnessed many miracles in my years of healing as a Reiki Practitioner. It is an honor and a privilege to share my gift with anyone who seeks my services. If it is meant to be, so it shall!"
Feel free to contact Annmarie at: Annmariemartin@comcast.net or phone her at 248-804-7529 – Private Reiki sessions with intuitive readings, long distance sessions and Reiki  classes are available. For more information about Ann Marie and Reiki visit her new beautiful website at: www.reikinourishmentforthesoul.com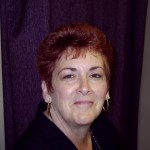 Kathy Garbe C Ht. is a channel which Spirit uses graciously to help with her readings. She is Clairvoyant and Clairsentient and has the ability to bring in loved ones that have passed over. Kathy's Psychic readings bring in the present, past and the future. She has helped many people find their way once again to the spiritual side of life. Kathy is also a Certified Hypnotist and belongs to the National Guild of Hypnotists and Clinical Hypnosis Institute. Kathy uses her time to help others achieve positive things within themselves. She is also a Reiki Master and Quantum Touch Instructor and Healer. Kathy is a teacher of Meditation and Spiritual Development Classes – she also does speaking engagements and seminars. Kathy has had articles in the Detroit Newspaper and magazines. She has also been seen on specialized television programs.  Kathy is the published author of a beautiful book called, "Butterfly Within" and is keeping herself busy writing her second book.
If you are interested in a personal reading for yourself, either in person or by phone, you can set up an appointment by contacting Kathy at:
(586) 285 – 1583 or you can easily e-mail her directly at kathygarbe@yahoo.com
She is also available for classes and speaking engagements. If you are interested in her specialized services feel free to contact her anytime. She would love to hear from you.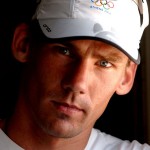 Jonathon L. Crawford: Born in 1961, like me, he's very intuitive indeed! Jonathon has completed most of his Science of Mind courses and many others in the teachings of the International United Centers for Positive Living. He also takes courses through the Barbara A. Brennan School of Healing. His final goal is to be a Certified Healer and Practitioner. Jonathon is connected to many internationally known charities and does a lot of work in his own community because he cares so deeply for others. People mean a lot to him and the love he shares is universally spread through his smile and open heart. He has many years of counseling experience and does his readings through the use of psychometry (reading through jewelry and other personal items) and through channeling once a connection is established by thought or communication. Feel free to contact Jonathon about his personal services for you at: sedona13@hotmail.com or through either of his personal phone numbers: (780) 231-5876 or (403) 998-7867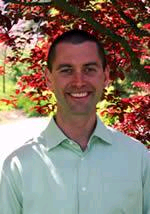 Reid Petterson: Founder of Manifest Creations (www.manifestcreations.wordpress.com), a Manifestation Coach and Meditation/Breathwork Teacher, Reid Peterson's personal mission is to help people find and live from inner peace. Reid's "Breath of Presence" guided meditation CD is world renowned and available for purchase at www.breathofpresence.com. Reid facilitates transformative workshops that are nationally recognized and his Manifestation Coaching services are one of the most creative, inspiring, and belief changing processes you will encounter. Reid uses a Holistic/integrative approach in his services and you will be amazed by the depth, wisdom, and authenticity of your healing/belief changing transformations. To contact Reid, email him at reid@manifestcreations.net
Kenneth J. M. Macleanhas a B.A. in Political science and a B.S. in Computer Science.  He is the Author of 4 published book and 4 e-books, over 70 published articles, and two movies.  ken has been studying science and metaphysics for decades, in an attempt to explain the untimely death of his mother from leukemia at the age of 29.  Ken is a personal coach, a freelance writer, and researcher.  He is interested in geometry and has written a textbook describing important 3 dimensional solids called polyhedra.  Ken has studied and practiced vibrational healing techniques and is a Reiki and Urevia Master.  Ken has not lived in an ivory tower.  For 25 years he owned a contracting business in which he met people from all walks of life.  From these experiences Ken learned how to relate to the poor and the rich, the uneducated and University Professors, and people from all different cultures and religions.  Ken has learned that the common denominator of all human beings is a divine presence that transcends cultural and religious backgrounds.  This understanding is reflected in all of his work.  Ken's favorite quote is from John Payne: "True love is empowering people to see their own greater potential."  Ken has been happily married for over 30 years and lives in Ann Arbor Michigan with their 3 cats.  Visit Ken's wonderful website "The Big Picture" at www.kjmaclean.com At his fantastic website you will find all kinds of wonderful and spiritually uplifting articles he has written as well as how you can order the books he has written. I adore Ken and he has become one of my favorite personal spiritual friends as well as a mentor for me in helping me stay focused and motivated to get my own book written. Thanks Ken!  Keep up the great work!  I highly suggest that you go to his beautiful website right now at: www.kjmaclean.com I know you will truly enjoy it! If you feel like writing to Ken about his beautiful website…remember to tell him Michelle sent you!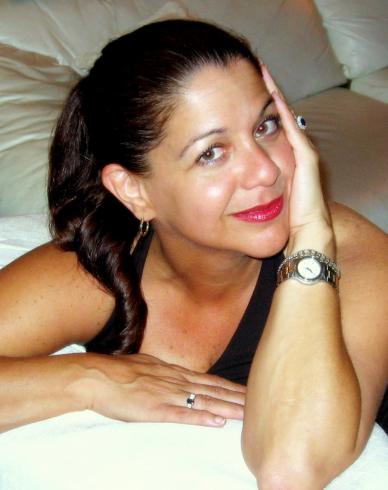 Bonnie M. Moret, C.Ht.
A Certified Hypnotherapist and Reiki Master, Bonnie specializes in motivational coaching, stress management, work/life balancing and morale development.  Her work has been recognized by the Director of Clinical Hypnotherapy at Methodist Hospital in New Orleans, www.durbinhypnosis.com, and in "The Obvious Expert" by Elsom Eldridge, Jr.  She is a member of the Americal Medical Hypnotherapy Association and The International Network for Alternative and Intuitive Therapies.  Her seminars have been featured at Marietta City Schools, The Knowledge Shop, Borders Books and Greater Atlanta Hadassah Health Professionals Council. To reach Bonnie and see what she can personally do for you, you can check out her wonderful web site at: http://bisforbonnie.blogspot.com e-mail her at: hypnosis915@mindspring.com or call her directly at: (404) 352-0504
Rev. Phyllis Kaye CHT. NLP

I've been on the spiritual and self-development path for the past 30 years. To help others I developed myself in a variety of fields of study; such as psychic development, spiritual counseling, and Therapeutic touch. I became an ordained Minister, Hypnotherapist, NLP Practitioner, Bio-Feedback Therapist and completed other studies to enable me to help others to help themselves and expand their horizons.
As an ordained non-denominational minister, I specialize in wedding ceremonies and vow-renewals. I'll provide you with a beautiful Wedding Ceremony at the location of your choice. I am also available for other Ministerial services such as christenings and funerals.
For personal spiritual counseling sessions or enquire about wedding ceremonies you can reach me at 586-465-5300 or by  e-mail at: phyllisk.today@gmail.com I'll assist you in empowering yourself, making desired and beneficial changes, gaining new insight and changing habit patterns.
~Thank you for reading about all that I do and I hope to talk to you soon in the near future. Love, Light, and Peace Rev. Phyllis Kaye
Susan Gayle, CH (NGH, ABH, IMDHA, IACT, GRA)

Founder of the New Behavior Institute (www.NewBehaviorInstitute.com), a Certified Hypnotist, Teacher, Author, Speaker and Reiki Master, Susan Gayle has been extensively quoted in the press (The Hartford Courant, University of Connecticut Health Center Newsletter, Sacramento Bee, Orlando & Sun Sentinel, Women's World, Quick & Simple, Black Enterprise, HRMagazine and others) and is a popular guest on National Radio. Susan is the host of the radio show "Susan Gayle's Happy Hour", Thursdays at 6 pm Eastern Central Time (3 pm PST) on Health.VoiceAmerica.com. She is the author of 13 CDs for Self-Help, including "Removing Limiting Beliefs" and "Let Your Stress Go", which focus on helping people make positive changes. She works with Individuals, Corporations and Groups who come from all over the world for sessions with her to make life changes. With a proven record of success and a high standard of excellence, Susan helps people take back their lives and release the habits that no longer serve them. Call 212-889-5362 or Email SNF@NewBehaviorInstitute.com. Susan's waiting to talk with you.
"Susan Gayle's work is profound and exceptional." Anna Rayne-Levi, MA, Licensed Psychotherapist/Behavioral Health Consultant"Susan has been fantastic in drawing out my inner strengths and has helped me tremendously." Eric, Business Executive
Joe Landwehr

Joe Landwehr is an astrologer of 36 years experience, seeking an eclectic integration of astrology, spiritual psychology and ancient wisdom teachings. He is the author of The Seven Gates of Soul, Reclaiming the Poetry of Everyday Life and the newly released Tracking the Soul With An Astrology of Consciousness (available at www.ancient-tower-press.com). He is also Director of The Astropoetic School of Soul-Discovery (www.astropoetics.com), an individualized correspondence course and series of workshops built around the correlation of astrological cycles with life experience. Joe brings a wide-ranging spiritual background to his work, which in addition to astrology draws from yogic philosophy, Jungian psychology, and Native American teachings. Joe can be reached at jlandwehr@astropoetics.com
Kimberly Furlong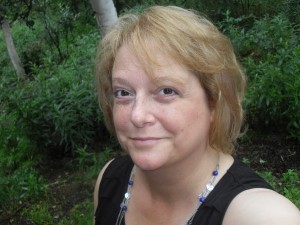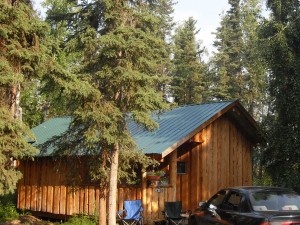 Hello,
My name is Kimberly, I am an intuitive reader & energy worker. I live here in this unique place, Alaska. I have a little cabin in the woods that I call my
sanctuary. My animal companions and I are blessed by the peacefulness
& abundant wildlife daily.
I have been doing readings for the last 20 yrs. The intention of the readings
is to support others on their divine path, being aware and embracing their own divine perfection. A little validation goes a long way. I have been involved in missing person, cold cases, space clearing and paranormal investigations as well.
The process of a full reading:  You are not physically present during the
reading, we schedule a day and time as usual and you go on with your day
as normal. I connect to my higher self and divine support team then we connect (always with your verbal permission) to your higher self and divine support team. It is your higher self and divine support team that orchestrate the reading. We begin with an open forum, move on to a cleansing & balancing of energy, further energy work if guided and then closing messages. I never know what or who will be in a reading until the session. It is always a great honor to be a part of this connection with you. All readings are done with the highest intentions of love & light. I record the session and place on a CD for you or send it via the internet. The recording itself is a healing modality, personalized to you from your higher self and divine support team.
I also do phone readings and e-mail questions as well. I am currently discovering the wonderful medium of writing. I love Sharing my knowledge and adventures. I've been putting together some mini workshops to support others. I have a great interest in sustainable living and alternative healing, energy and well care. I've been studying the plants, herbs, wild crafting and minerals for quite a few years. I always find it fascinating along with the unique individuals I meet along the way. For more information about my services go to:  www.lightvisionsak.com
You can phone me directly at: (907) 452-2423
or email me at:  lightvisions22@gmail.com
 I'm looking forward to our connection! Northern Blessings!