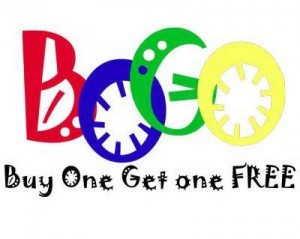 Hi Friends and Devoted Fans!
I always desire to show my gratitude and thanks to you at this time of year! I appreciate my clients and readers with a great amount of gratitude and so I want to allow you to get IN on the great savings that I offer at this time of year! I have 50 special Prepaid and Gift Certificates that I am selling now, each allowing you to receive not just 1, but 2, in-depth astrological/spiritual counseling sessions with me for the price of just 1! That's a $150.00 savings for you, but even more than that each session with me is genuinely priceless! Each Prepaid and Gift Certificate will entitle the person who has them to 2 future sessions with me for the price of just one! You can also choose to 'split' the certificates and receive 1 Prepaid session for yourself and 1 special Gift Certificate for someone you care about! This is usually the only time of year that I have this particular low savings price. If you desire to save yourself the incredible amount of $150.00 off the price of 2 future sessions, or you desire to purchase 2 Gift Certificates for 2 people that you want to give wonderful personal gifts to, then NOW is the time to get IN on the savings!
My very special Astrological/Spiritual Counseling sessions are priceless indeed! Many of you know that my normal fee is $150.00, for an in-depth session, where we can personally connect via Phone, Skype, FaceTime or through a Yahoo chat session. My personal sessions are already at an incredibly low price! Through this Holiday Super Sale you can save even more! Sessions with me last at least an hour, but if we need more time there is never an extra fee for the extra time that we spend together. Now imagine being able to receive 2 special future sessions for the price of just 1 and you know that this is an incredible deal that you won't find anywhere else!
I highly suggest that you get IN on this Holiday BOGO Super Sale as soon as possible! Once these Prepaid Certificates and Gift Certificates are sold the sale will be completed for this year and this special savings page will come down off of the website. The very best time to get IN on this sale is between November 15th and December 11th. I may have a few certificates available past December 11th, so if you desire to wait then just come back onto the website to see if this discount page is still available, but I can't promise you that they will be so the sooner you purchase your special certificates the better!
If you have any questions regarding my sale please feel free to email me at michelle@astroenlightenment.com
Delay no longer ~ Get in touch with me TODAY!
If you desire to get IN on this special sale right now, just click on the PayPal button below and make your selection.
Once I receive the receipt of your payment I will send you an email with your Special Certificates that you ordered. Once you have your certificate(s) you can use them at anytime in the future to set up your appointment(s) with me. These certificates never expire until we have had our session(s) together. The directions on how you can set up on your appointment(s) are described on these special certificates.
Gift Certificates make excellent gifts indeed!
Give yourself a special gift, and someone you love, and then when you are ready get in touch with me to set up your special appointments feel free to email me anytime to set up your appointment(s). I am very happy to be able to extend this special savings to you at this time of year!
Blessings and Love!
Happy Holidays from My Family to Yours!

Michelle Anne Cox-Lomas PhD – Professional Intuitive Astrologer/Spiritual Counselor for over 30 years and counting of loving and dedicated service for you and everyone all over the world!