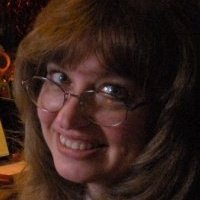 Hi Friends and Devoted Readers,
This is a very special section of my website that I've created just for you. At the bottom of this page - you will see a comment box where you can fill in the information needed and your question to me. I will do my best to answer your question as promptly as possible. Although I may not have the solution to every question asked, I will do my best to share my personal education, experiences, intuitive insight and wisdom with you. Try to keep your question brief and to the point. It's very possible that your question may also be a question that's on another person's mind and that is going on in another person's life too. By answering your question for you - we could both be helping a lot of different people. If I feel that your question is inappropriate for this column I will delete it. If you feel that you want to ask me an important brief personal question, or two, but it's too personal to be published, or you just wish to have your questions answered privately, then feel free to check out another special page on my website here at: www.astroenlightenment.com/my-services-for-you/
For anyone that desires to write me a sincere question here, please feel free to do so. Be as truthful and as creative as you desire! You can come back again in the near future and you should see my answer here for you, under the area where you asked me your question.
It is my hopes that everyone enjoys this special column and that it can help you and many others to receive the enlightenment that you desire.
Blessings, Love and Light!
Dr. Michelle